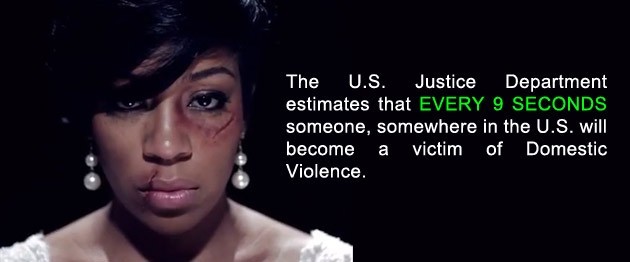 Featured News......................
Give 1 Take 1 Literacy program
Is your child excited about reading? Beyond the Hurt has partnered with "Kids Need To Read" for our Literacy program "Give 1 Take 1"

Some 36 million adults in the US don't have basic reading, writing, and math skills above a third grade level, according to ProLiteracy

85% of youth who are involved in the juvenile court system is functionally illiterate.

Some 34% of students are below basic reading level in the fourth grade

The department of Justice states "The link between academic failure and delinquency, violence, and crime is welded to reading failure."

Help us help you. Get your child involved in reading at least 1 book every other week or once a month.
Bring a book to Beyond the Hurt to receive a book. If you do not have a book to give, let the rep know.Let's save our children while decreasing crime!
Beyond the Hurt has partnered with Phoenix Children's Center for Family Health and Safety. A two hour class will be conducted to train in car seat safety. At the end of the course, they will provide you with a Free car seat for children up the age of 8 years old.
Date: TBD

Time: 9:00 am - 11:00 am
Location: 813 W Buckeye rd Phoenix, AZ 85007
Details:
Have a child from the ages of 0 to 8 years old. (Seats for infants are based only. No carriers)
Attend training and arrive on time
No children in class
Limited 15 seats per training. 1 family can receive multiple car seats.
Click on the link below to register...
Beyond the Hurt offers their conference room or a private office for rent to the public. Take advantage of our conference room that seats 6-10 people, Wi-fi access, white board, video projector, and complimentary bottled water. Have your workshops, book signing, or social gathers in our spacious conference room. Use the private office to meet with your clients to conduct business.
Click on the below button to reserve the office or conference room.
.Beyond the Hurt's Legal Clinic

It's time to register to receive free Legal Advice from one of the following Attorneys':

Criminal Law Attorney
Family Law Attorney
Landlord/Tenant Attorney
Immigration Attorney
Veteran Attorney
You will receive a 30 minute session with an Attorney:

March 25, 2023
June 24, 2023
September 30, 2023
December 30, 2023

By appointments only. Click the below button to leave your info. A rep will contact you to set an appointment
Limited appointments available.
If you are a veteran, you can contact us at anytime.
Positive Prevention Plus-America's Youth Lessons
Presented by Maricopa County Public Health
Our youth have so many challenges to face on a day to day basis. Open communication with their parent(s) or guardians can make a world of difference
We have partnered with Maricopa County Department of Public Health to teach youth in the community on a variety of topics that may save their lives.
View the flyer for the topics and dates. Each child will receive a $20 gift to Walmart if they attend at least 80% of the classes. Each class is from 10:00 am to 12:00 pm. Parent must sign a consent form before the child can attend. Limited seating.
Click the button to register your child(ren) from the ages of 11-19. Must register for each class. Don't miss this golden opportunity!
Classes June 12th-22nd
Time: 10:00 am-12:00pm
location: 813 w Buckeye Rd Phoenix, AZ 85007
(Beyond the Hurt)
Lunch will be served
Free Pack-N-Play (Play Pin) after attending a 2 hour class from the comfort of your home.

Beyond the Hurt is excited to partner with Phoenix Children's Hospital to sponsor a class for mothers and Home Safety. This 2 hour class will assist families create a safe sleep environment for babies and offer home safety tips..

To participate, you must meet the following qualifications:

• Must be considered financially in need.
• Does not currently own a crib or pack 'n play.
• Must be in third trimester of pregnancy (28-40 weeks).
• Infant must be less than 6 months and weigh under 20 lbs.

• Participate in a 1-hour Safe Sleep training to receive a free pack 'n play and 1-hour Home Safety training
Click on the link, leave your information and state you want to sign up for the class in the comment box. A representative will then contact you to complete the registration.

Date: 02/07/2023, 05/09/2023, 08/08/2023, & 11/14/2023
Time: 10:00 am - 12:00 pm
Location: Zoom

Parent Educational Courses
.Sometimes parents forget or do not have enough time to take care of themselves because they have given all their time to their children and work. It is important to take a mental, physical, and emotional break so you can be the best you.
Beyond the Hurt has partnered with Healthy Family and Parent Partner Plus to support parents with children from the ages of 0-5 years old. Attend a 1 hour class on "Baby Ques" and learn about the different services Healthy Family and Parent Partner Plus provides. You will also have the chance to win a baby gift bag or $25.
Click the below button to register. Limited seating
Date: 03/15/2023 (Safe Sleep)
Date: 04/21/2023 (Self Care)
Date: 05/23/2023 (Baby Cues)
Time: 10:00 am - 11:00 am
Location: 813 W Buckeye Rd Phoenix, AZ. 85007